All news
Major transformation complete at 1100 Atwater
Publication: 2 May 2019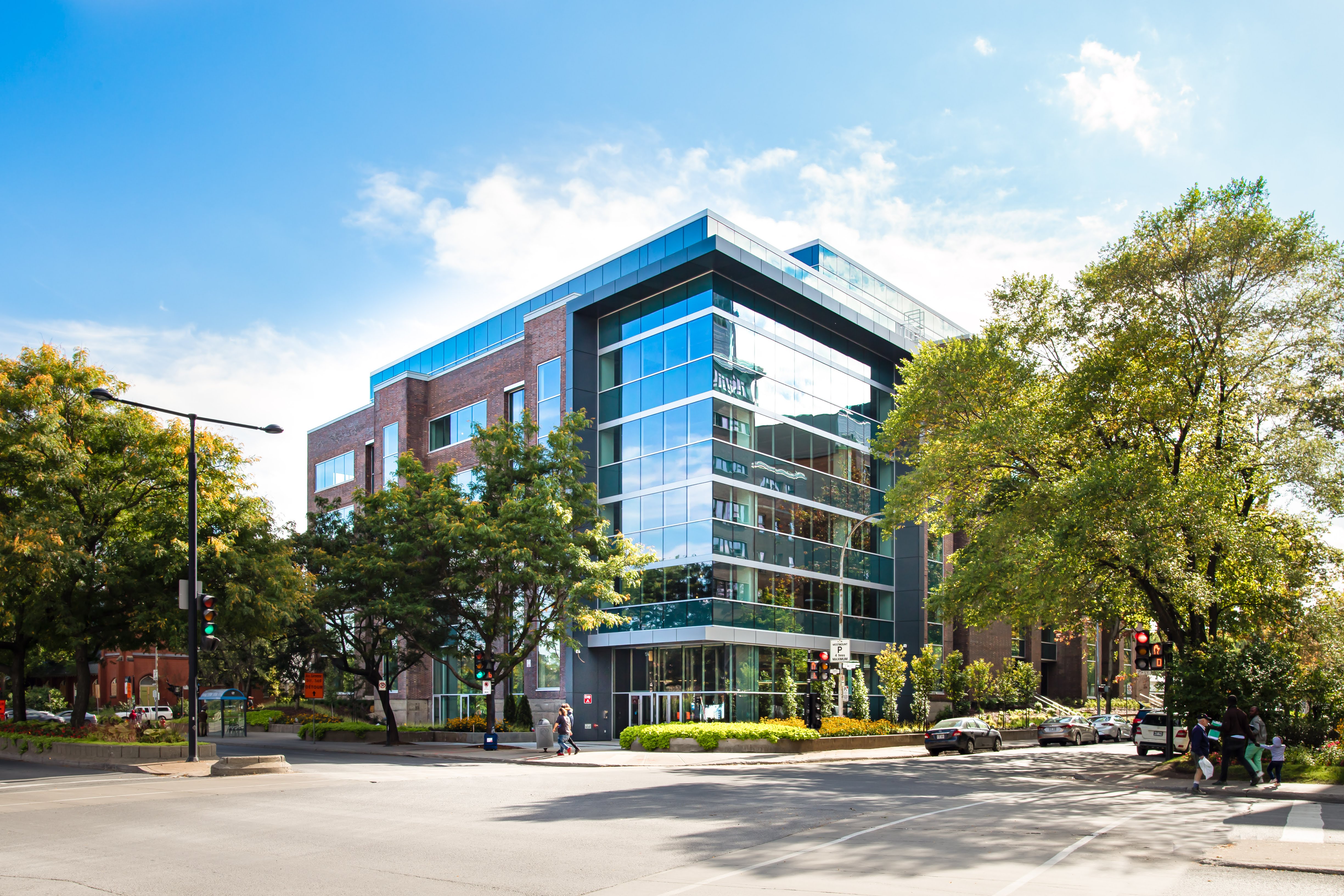 A non-descript building once occupied the block on Atwater between Tupper and Dorchester Boulevard. Solid, cubic and windowless, it was a data centre for a bank credit card company. Anyone passing by would have had a very hard time imagining the building that stands there now, with its impressive glass façade, loft-style open-ceiling concept and open-air terrace on the roof.
"This complex project entailed a major transformation that had to be done with minimal disruptions in a residential area," stated Alain Lévy, Project Director. "As the work progressed there were structural challenges to be dealt with." The restructuring of the seven-storey, 175,500 ft2 building involved demolishing structural slabs within the building, cutting floor-to-ceiling windows into the building envelope and then redesigning it to meet the highest technological standards In fact, it is LEED v4 Gold certified.
A challenging commitment
What made the project even more challenging was that it was done on a design-build Guaranteed Maximum Price basis.
"Jean-Claude Tremblay, our Chief Estimator, did a fantastic job," said Lévy. "And the team – Jean-Claude Pham, Domenico Lombardo and Rosario Ladouceur – really pulled together to make it work."
The project team had to deal with scope and design changes throughout construction. Coordination was key, as was safety. But in just 20 months, this building situated in Westmount was converted from a local eyesore to a state-of-the-art office building.