New condo-rental project in the heart of Griffintown
Publication: 17 October 2019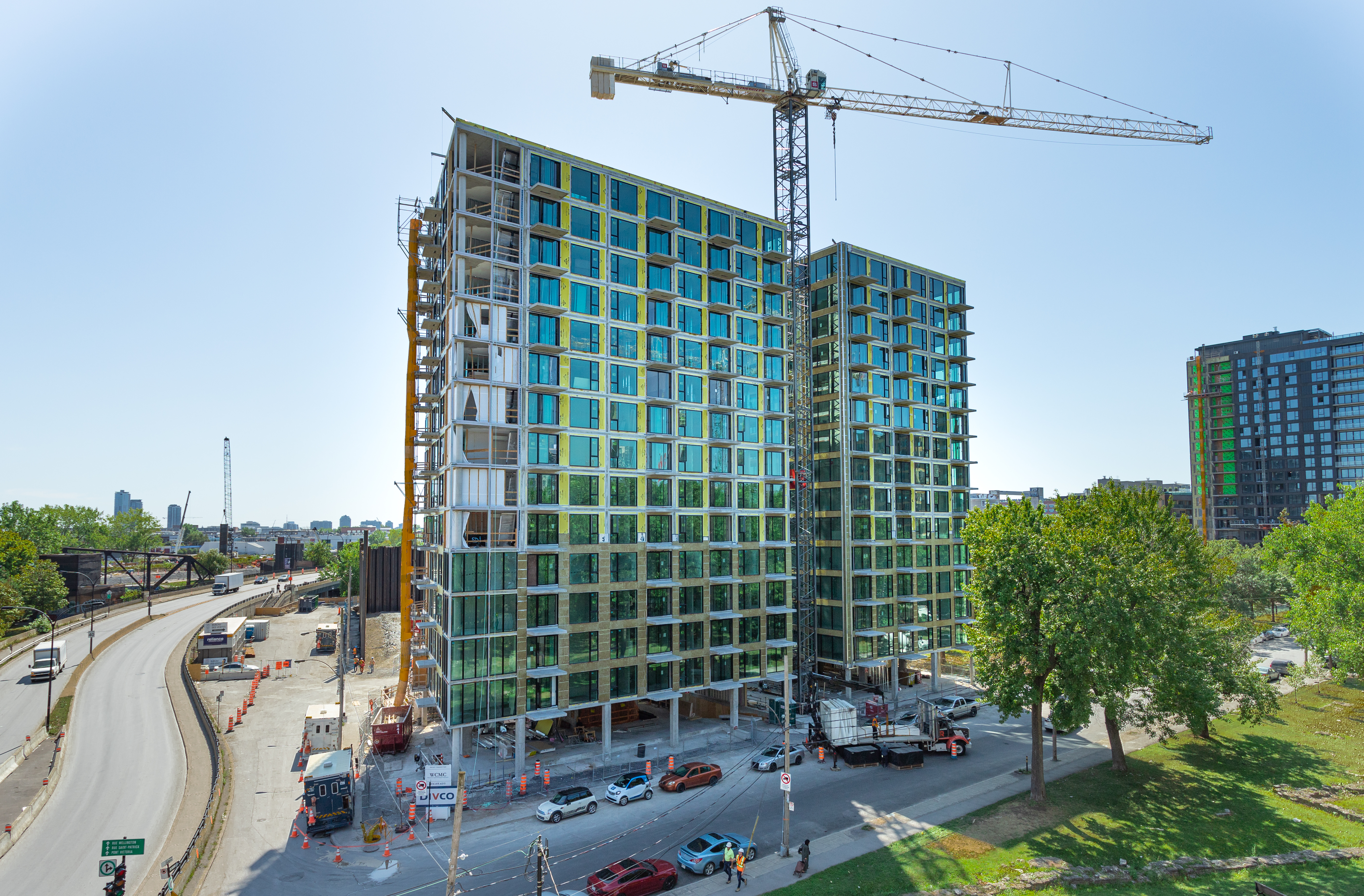 1306 Basin is a new residential development project consisting of both a condominium tower and an apartment tower which are connected by a common parking area. The complex offers a total of 266 modern units spread over 15 storeys and includes a gym, swimming pool, restaurant and multi-purpose common spaces.
Located in the heart of Griffintown, this state-of-the-art building boasts contemporary architecture, keeping in complete harmony with this vibrant neighborhood. Its large window walls were designed to let the daylight stream in all day long while offering a splendid view of the Lachine Canal and downtown Montreal.
The construction required extensive excavation work in order to build the 5-storey underground parking structure. Waterproofing the foundation of the building was another complexity that was successfully realized by DIVCO's project team.