A new Sheraton hotel and Congress Center open its doors in Saint-Hyacinthe
Publication: 10 May 2018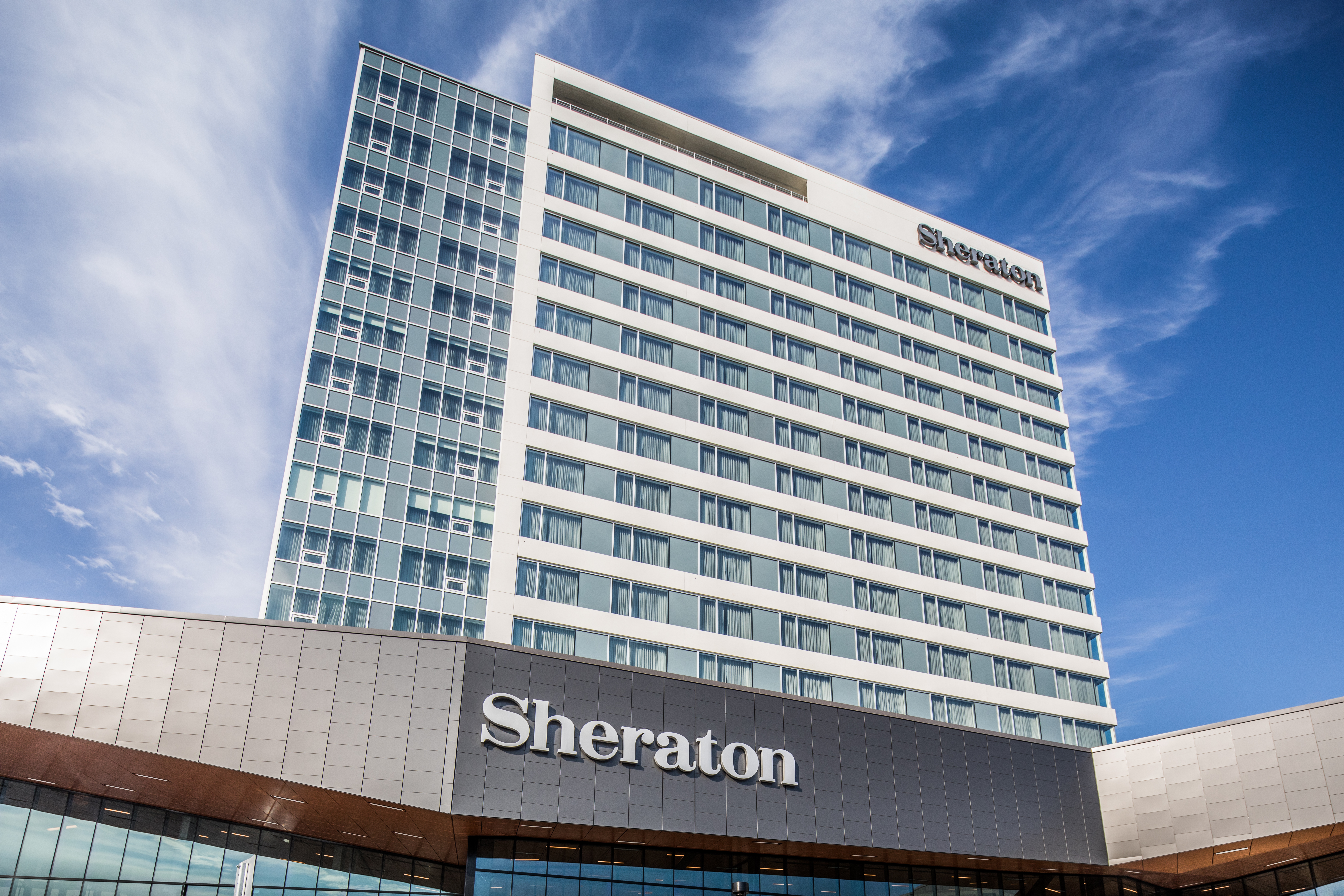 Hailed as Canada's "agricultural science park" because of its thriving food production and biotechnology sector, St. Hyacinthe now boasts a state-of-the-art Sheraton hotel. This 17-storey tower with 225 rooms is attached to the new convention centre and is the first full-service Sheraton to be built outside of Québec's major city centers.
A new way of building
The construction of this project required rigorous coordination and great attention to detail because all structural elements, staircases and bearing walls, as well as exterior cladding panels were entirely made of precast concrete.
As such, the construction benefited from:
Reduced construction time and cost
Better quality control than cast-in-place concrete
A cleaner and safer construction site
A total of 2,336 prefabricated units weighing 7,400 tonnes were incorporated into the tower. The exterior façade contained 36,600 ft2 of architectural prefabricated reinforced concrete panels.
"The construction teams worked night and day to meet the very aggressive schedule," stated Béryl Bedard, Project Director.
The project was completed on schedule in May 2018.